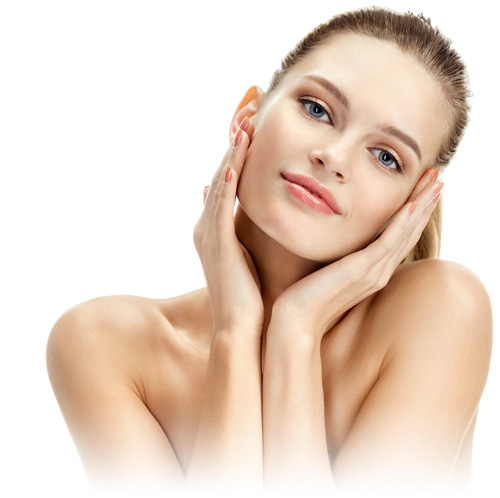 The Bellisima: $75.00
Begins with a skin analysis and through cleansing followed by an exfoliation of dead surface cells, ultra fine vapor mist impurity removal, massage of the face decollete, neck and shoulders to stimulate the skin, while relaxing the whole body. A customized masque, ending with moisturizing protection. After one hour, you will feel rejuvenated and your skin will show it.
Men's: $70.00
Includes the features of "The Bellisima," customized for the unique needs of a man's skin.
Adolescent: $45.00
For pre-teens and teenagers to provide skin care consultation, analysis, deep pore cleaning, specialized masque, protection and very importantly, education and customized home care regime for continued benefits.
Mini Cleanse: $55.00
A refreshing cleanse, exfoliation, vapor mist and customized masque treatment. Warm towels are used to remove the masque, the skin is misted with a cool mist before finalizing the treatment with appropriate protection.
A Little Chance to Relax: $55.00
A relaxation only version of our mini facial starting with a cleansing followed by facial, shoulder, décolleté, hand and arm massage, customized masque treatment, cool mist & protection.
Acne Maintenance: $60.00
A 45 minute treatment to accelerate deep pore cleansing between full facials. Weekly treatments as recommended by Esthetician.
---
All prices and services are subject to change without notice.
It is our sincere desire to exceed your expectations. If there is anything that will make your visit more enjoyable, please feel free to ask. We will do our very best to accommodate your wishes. We always welcome your comments and suggestions.